About us
CARE FOR THE HOMELESS (CFH) HAS MET THE MEDICAL, MENTAL, AND BEHAVIORAL HEALTH CARE NEEDS OF PEOPLE EXPERIENCING HOMELESSNESS IN NEW YORK CITY SINCE 1985.
We currently operate 27 health care delivery sites throughout Brooklyn, the Bronx, Manhattan, Queens, and Staten Island. We have plans to open more in the near future.
The majority of our service sites are co-located at facilities operated by other non-profits. These sites include shelters for single adults and families as well as assessment centers and soup kitchens. In addition, our community-based health center model brings services directly to neighborhoods where the need is most significant. Both models reduce the barriers that homeless New Yorkers regularly face in an increasingly complex health care system as well as increase access to high quality health care. Regardless of an individual's ability to pay, all services are always provided.
ALL SERVICES ARE ALWAYS PROVIDED, REGARDLESS OF AN INDIVIDUAL'S ABILITY TO PAY.
In 2008, we launched our shelter services program with the opening of Susan's Place. The 200-bed transitional shelter houses women who are mentally ill or medically frail, and is located in the Bronx. We opened the 52nd Street Women's Center in 2019. Since opening, we have helped even more women move out of the shelter system and into stable, permanent housing.
In addition, we actively advocate for government policies aimed at the construction of more affordable housing and the creating of better health policy.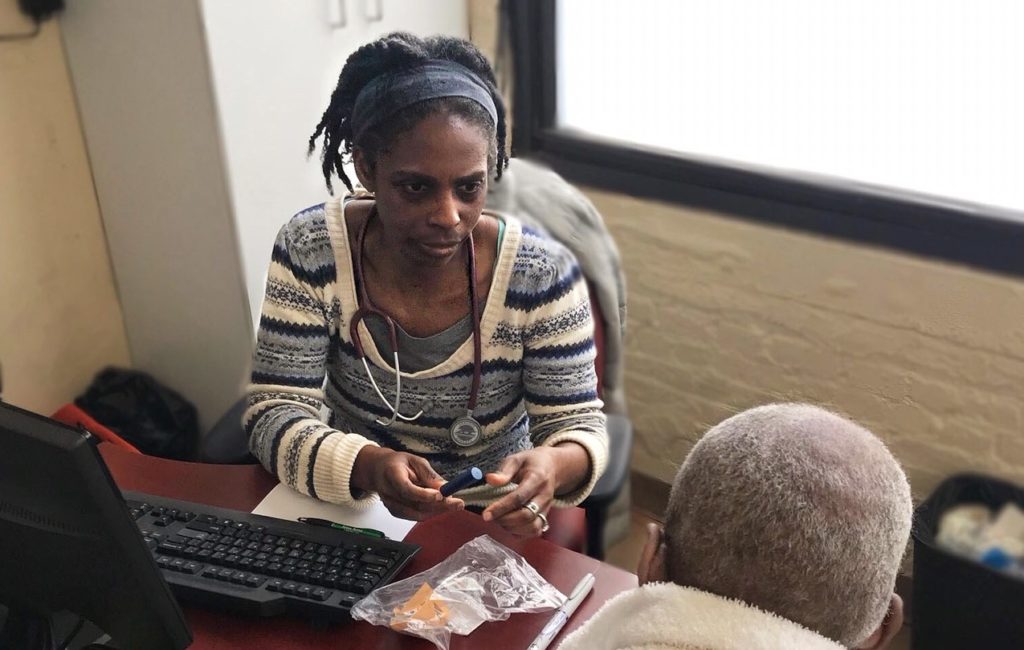 Homelessness carries an ugly stigma. Many see it as a characteristic, something that cannot be altered. However, it is truly a condition. Conditions are treatable. Our accessible co-location and community-based health care models provide these essential treatments. Together, they work as a catalyst, breaking the cycle and altering the perceptions of homelessness.