Our Focus
Care For the Homeless has met the medical, mental, and behavioral health care needs of people experiencing homelessness in New York City since 1985.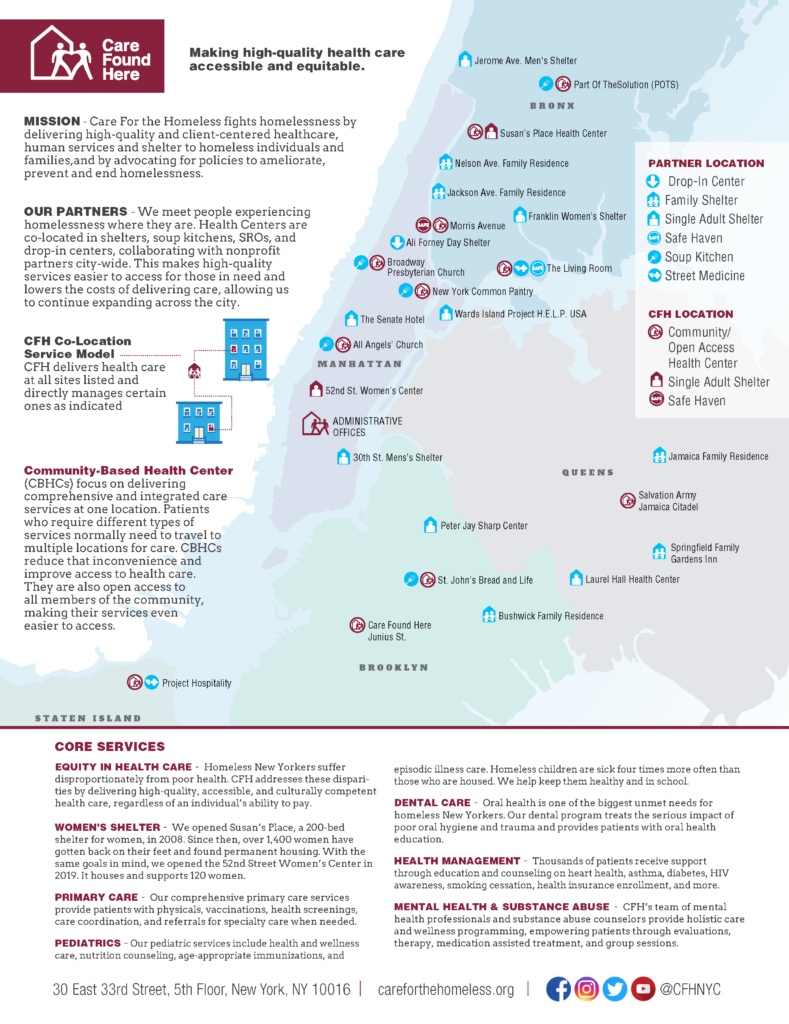 Care For the Homeless serves people experiencing homelessness in 26 locations throughout Brooklyn, the Bronx, Manhattan, Queens, and Staten Island.

Click below to view the scope and reach of our services.

Download the Map
our focus on HEALTH CARE
We provide high quality health services to people experiencing homelessness, regardless of their ability to pay. Services include primary care, dental, behavioral health and podiatry. Click below to learn all about our focus on health services.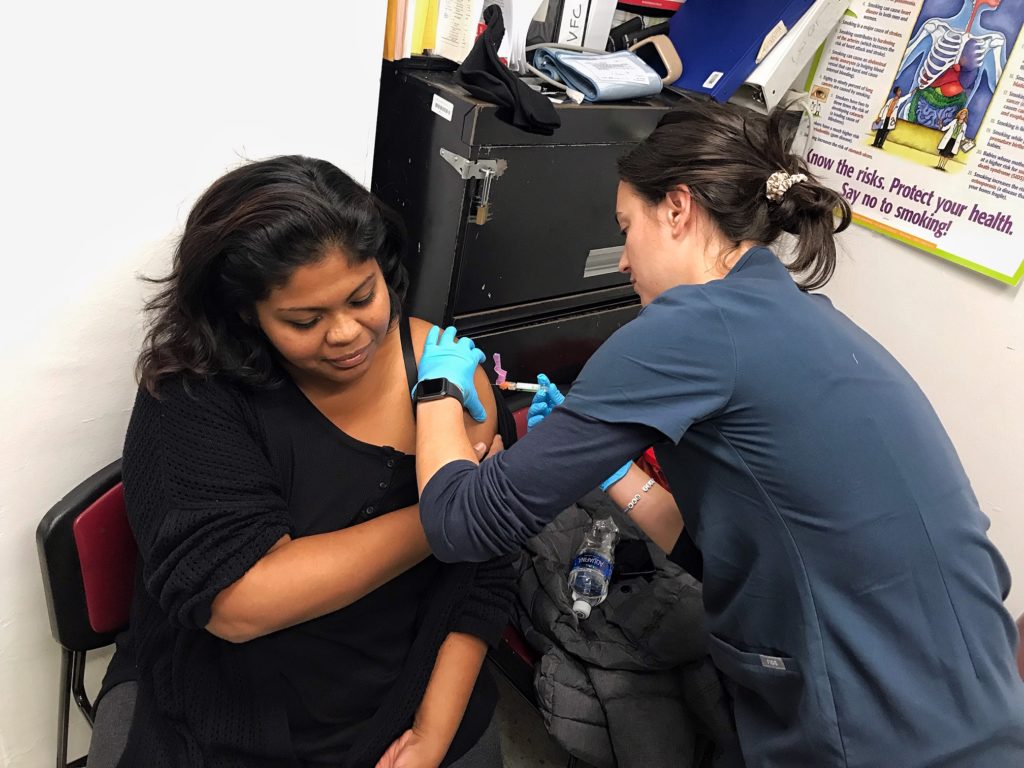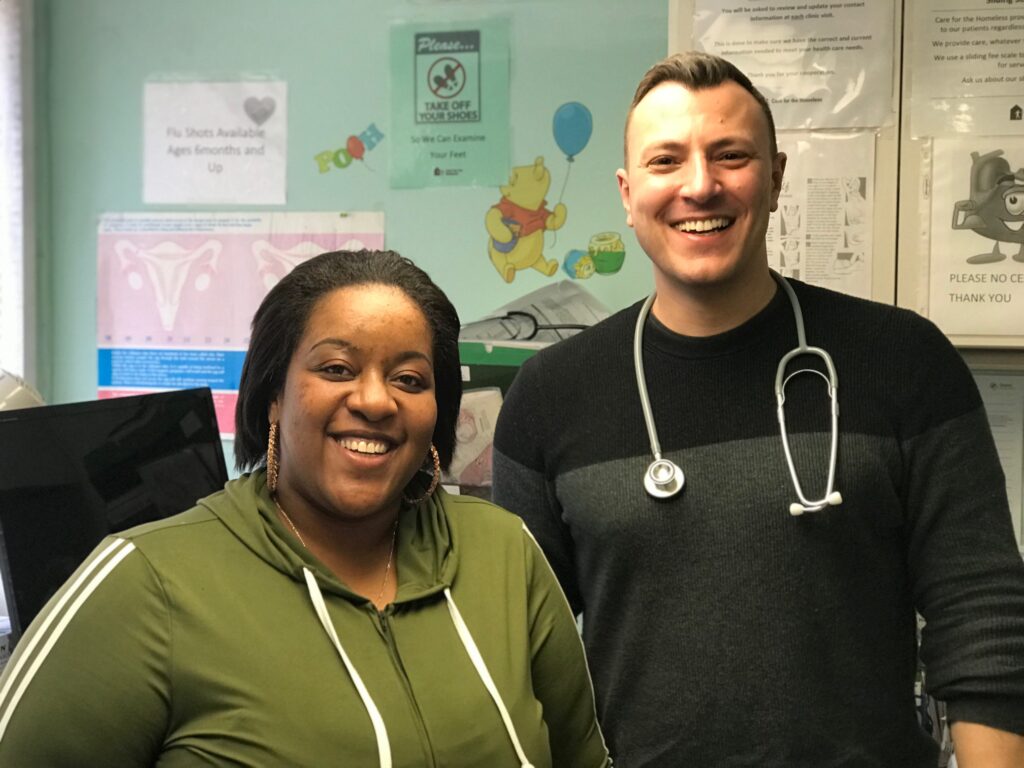 our focus on SHELTER
We opened Susan's Place in 2008. Over 1,200 women have transitioned to permanent housing since. The 52nd Street Women's Center joined the CFH family in 2019 and continues along the path mapped by Susan's Place. Click below to learn more about on shelters!
our focus on POLICY AND ADVOCACY
We support health care, human services, and housing for all people experiencing homelessness. The Policy and Advocacy Team advocates for policies to prevent and end homelessness. Click below to learn more and get involved with the Team's efforts!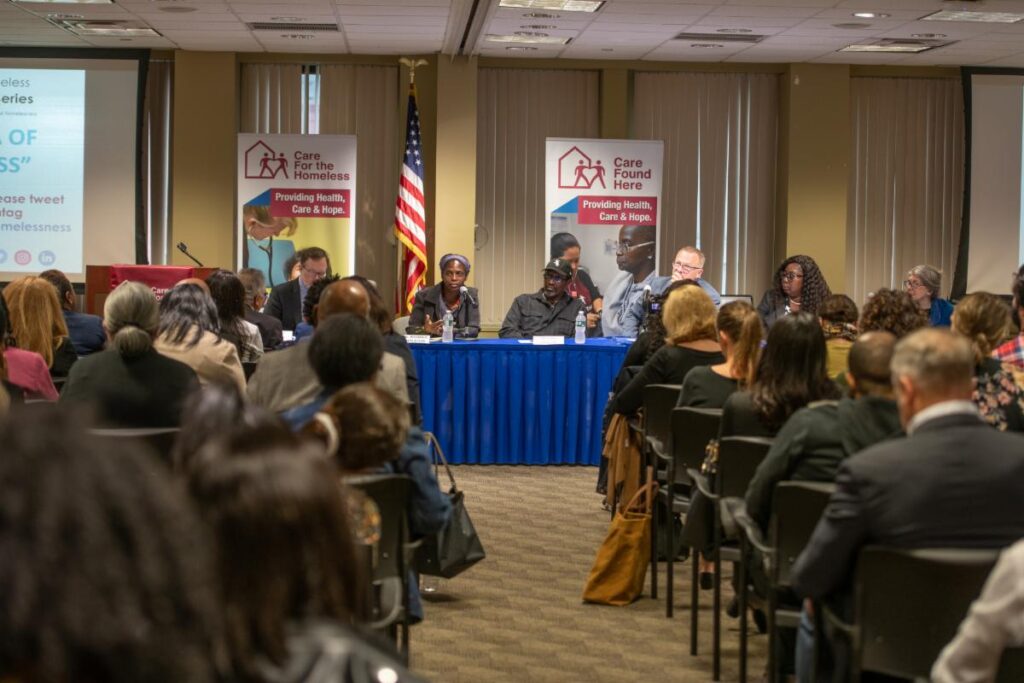 cfh facts