Summary
Please join us for Homeless Persons' Memorial Day. This annual observation is a time of reflection as we honor the lives of our neighbors who passed away while experiencing homelessness or unstable housing.
Homeless Persons' Memorial Day 2023
Join us on Thursday, December 20th as we remember our fellow New Yorkers who passed away while unstably housed or homelessness in 2023.
Care For the Homeless and Urban Pathways host a Homeless Persons' Memorial Day observance each winter solstice. The ceremony commemorates those who passed away that year without stable housing or due to the stressors of homelessness. Homeless Persons' Memorial Day 2023 features music, reflections, eulogies, a reading of names of the neighbors we have lost and a to-go meal.
When?
Wednesday, December 20th, 2023
Meal is Served 4:30 p.m.
Program begins at 5:30 p.m.
Where?
Congregation Rodeph Sholom: Schafler Forum
7 West 83rd Street, New York, NY 10024
(On 83rd St. between Central Park West and Columbus Ave.)
Accessible by the 1, B, and C subway lines and M7, M10, M11, M79, M86 and M104 bus lines.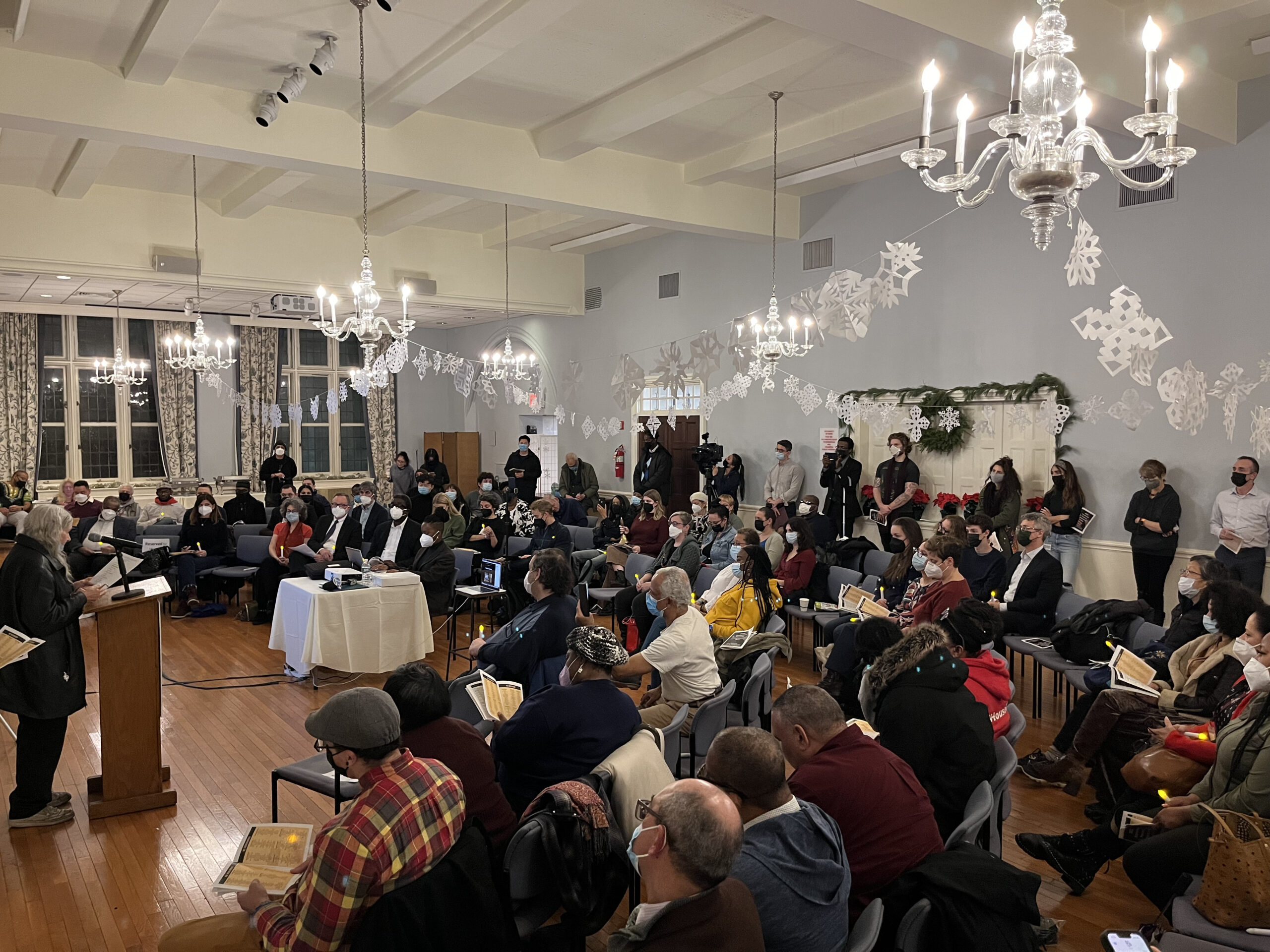 We hope you can join us to honor the lives of our neighbors and recommit to the fight to end homelessness. You can register HERE.
If you would like to submit any names to Homeless Persons' Memorial Day 2023, please email them to advocacy@urbanpathways.org.
We also invite individuals with the lived experience of homelessness to submit a poem, short story, or song honoring the lives of those who we have lost. We will be choosing one submission to include in the Memorial. You can find more information here.
You can see recordings of our 2021 observance here and our 2020 observance here.