The 2023 State of the Homeless Report
An in-depth breakdown of the 2023 State of the Homeless Report published by Coalition for the Homeless.
Every year, the Coalition for the Homeless releases a report evaluating New York City and New York State's ability to meet the needs of people experiencing homelessness. 
The Coalition focuses their analysis on the resources and services available for unsheltered New Yorkers. Additionally, they examine the provision of safe and accessible shelter for individuals and families. And access to permanent housing and homelessness prevention.
It may come as no surprise that both the City and State scored poorly across the board. A lot of the attention is on New York City's ability to provide shelter and services to the influx of migrants. However, homelessness has been steadily trending upward before this crisis.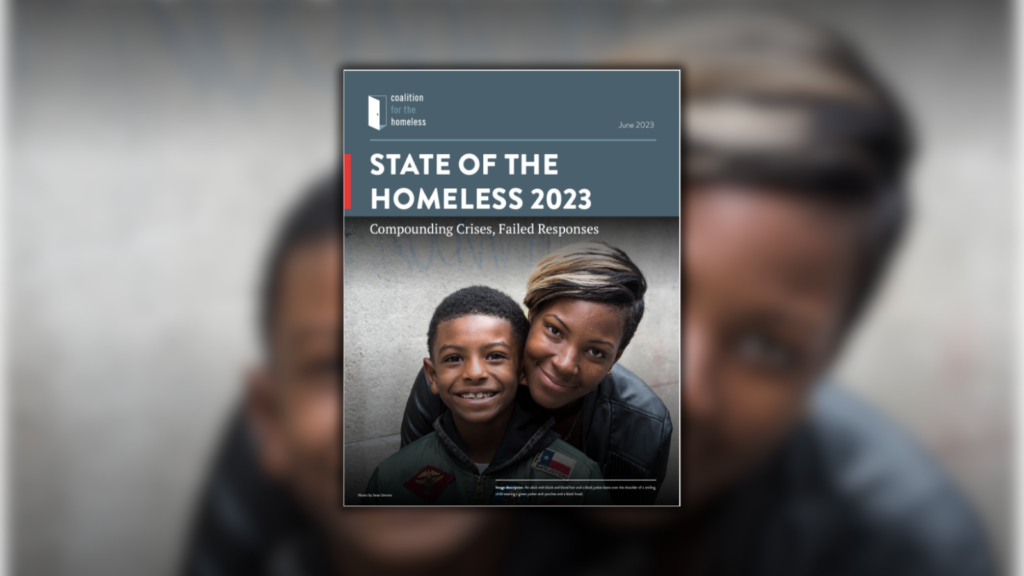 Important Findings
The report indicates several notable findings, which include:
The time both individuals and families spent in shelter before returning to housing was the longest it has ever been.
The number of single adults experiencing homelessness placed into permanent supportive housing was at the second-lowest level since 2004.
The number of affordable housing units and homeless set-aside units financed, hit its lowest level since 2014.
Between 40% and 55% of folks leaving State prisons were discharged directly into the NYC shelter system since 2015.
These are systemic issues, demonstrating a lack of investment in housing and services for folks experiencing homelessness.
What Needs to be Done?
The report includes a wide variety of proposed policy changes and solutions for both the City and the State. Some of those include:
For the City:
Accelerate the creation of 15,000 City-funded supportive housing units by scheduling their completion by 2025 rather than 2030.
Provide $2.5 billion in additional new construction financing each year for the next five years. Allocate these funds toward apartments specifically for homeless and extremely low-income New Yorkers.
For the State:
Increase the monthly rent allowance for all individuals and families receiving public assistance, regardless of household composition or threat of eviction, to meet the actual cost of housing in New York City.
Establish a statewide long-term affordable housing rent subsidy similar to the Federal Housing Choice Vouchers.
For the City and the State:
Provide rental vouchers to homeless and at-risk households regardless of immigration status.
Ensure effective reentry planning for individuals released from prisons and jails.