Summary
Please join us as we welcome Dr. Caroline Berchuck and Marian Haas to the CFH Board of Directors.
Welcoming Two New Board Members
Please join us as we welcome Dr. Caroline Berchuck and Marian Haas to the CFH Board of Directors.
Care For the Homeless (CFH) is excited to announce the addition of two new members to its Board of Directors. Dr. Caroline Berchuck, MD, MPH and Marian Haas each bring unique and valuable experiences to their new roles.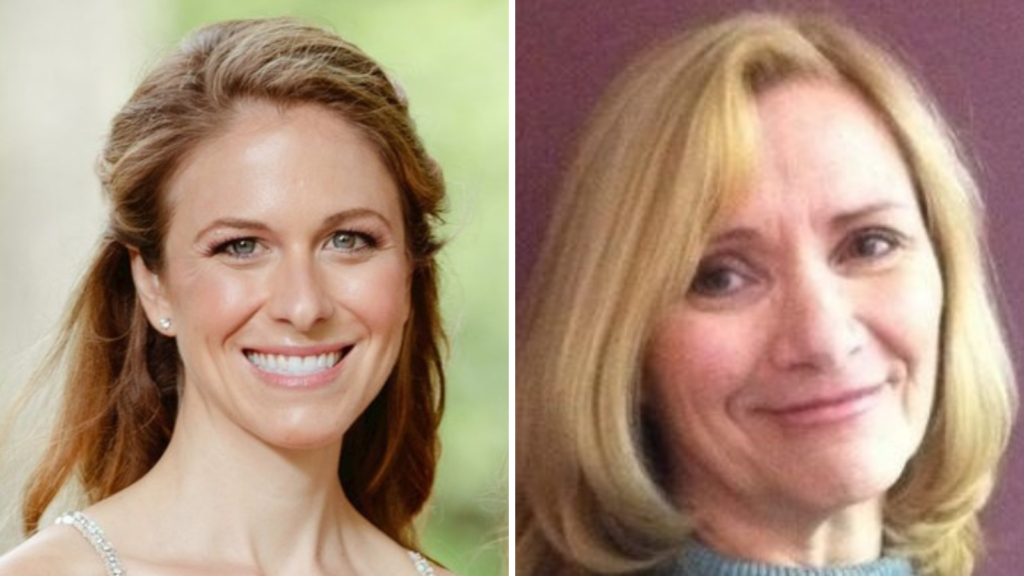 Doctor Caroline Berchuck, MD
Caroline Berchuck currently serves as an Associate Partner at McKinsey & Company. In this role, she supports health care clients on clinical strategy. In addition, she supports operations, value-based care, social determinants of health and health equity, and home-based care.
Caroline also formerly held leadership positions at Commonwealth Care Alliance and Cityblock Health. There, she developed health system strategies and built and operated high-performing clinical care delivery models. The latter included home-based and mobile care as well as virtual care, innovative primary care models, and home hospital.
In addition to her current role, Dr. Berchuck also serves as an Attending Physician at Brigham and Women's Hospital and as an Instructor in Medicine at Harvard Medical School.
Dr. Berchuck states, "As a member of the McKinsey & Co team that worked on a new 5-year strategic plan with members of the CFH board of directors and George Nashak, president & CEO, I was immediately impressed by the passion and compassion they all brought to the table when talking about who CFH serves and the lives that are changed every day. I am humbled and honored to join this amazing organization as a volunteer leader and look forward to helping them implement the new plan that will expand the essential services that are so needed by NYC's homeless population."
Marian Haas
Marian Haas joins the board bringing extensive knowledge from a human resources career that spanned four decades. Most recently, she served as Senior Vice President and Chief Human Resources Officer for VNS Health. The organization was an industry leader employing nearly 10,000 people in the NYC/metro area. During her tenure, VNS Health garnered multiple "Best Places to Work" awards for its supportive climate.
Marian also has extensive experience in labor and employee relations, compensation and wellness strategies, work/life balance programs, talent and leadership development, and HR policymaking.
CFH is also not the first non-profit Marian has lent her expertise to, having served as a Board Member of Women Aware, a domestic violence services organization, for over 25 years and as President of Village Recreation and Swim Club, a local swim and social organization, for more than 15 years.
"The well-being and engagement of our workforce is central to fulfilling Care for the Homeless' mission," Marian commented. "Each day, our unique and caring individuals provide health care and shelter services to the most vulnerable and at-risk populations in our communities, and help end episodes of homelessness for over 9,000 people each year. I am excited to lend my experience and expertise in human resources to CFH, and to help focus resources on the the people providing these essential services. As we look to expand CFH's impact, the growth, development and retention of our staff is key to our success."
The entire Care For the Homeless family welcomes these new members with gratitude and excitement.